Board Members
HALO Missions Volunteer Abroad Charity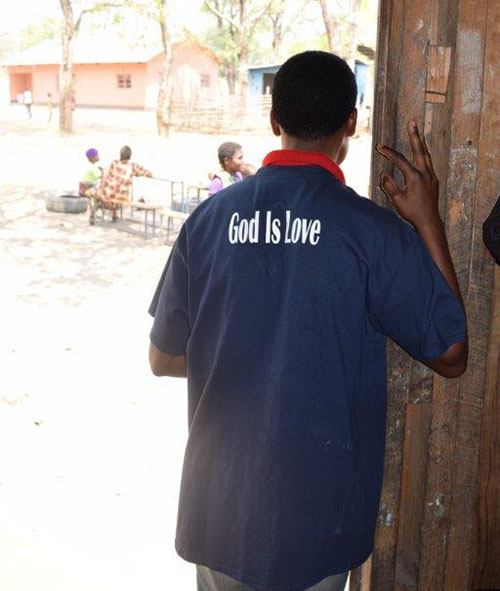 Christopher P. McGuire, Esq: Christopher P. McGuire is a retired Judge and a former prosecutor. He has more than 20 Years of experience as a practicing attorney. Mr. McGuire worked at the US State Department and for the US Congress (1987-1993). He taught and studied in Beijing China in (1988). In 2010, he was an appointed diplomat at the East West Trade Conference in Xian, China. Mr. McGuire graduated from St. John's Law School in 1994 and is admitted to practice in New York State, the US Supreme Court, the Federal Court, Eastern District, the US Circuit Court of Appeals, and the US Military Court. Mr. McGuire has travelled extensively in Asia, Southeast Asia, and Africa, including business and goodwill trips to India, Thailand, Singapore, Bali, Turkey and Egypt. He is a long time benefactor of Wordvision, Doctors Without Borders, Americares, and the Save Darfur campaign.

James T. Bopp, J.D., M.D: Dr. James T. Bopp is the Medical Director of Stat Health, Sayville, New York. Stat Health specializes in emergency care and internal medicine. Prior to opening Stat Health, Dr. Bopp was the Medical Director at Brookhaven Hospital, and directly supervising the emergency room. In addition Dr. Bopp is a licensed attorney.

Michael Dawidziak, (more popularly known as Mike D) is the founder and president of Strategic Planning Systems, Inc. He is a nationally known pollster, general consultant and political strategist and has worked on races for all levels of government in every state in the country, including four presidential campaigns. Michael is often in print writing opinion columns or giving commentary on local and national political attitudes. He also appears often on television news shows and is a regular political analyst for News 12. Michael is also the co-founder and President of the Board of the Rollstone Foundation; a charity that aids in the adoption of special needs orphans worldwide.

Janet Lauricella has been in the Financial Services Industry for over 25 years. She specializes in Retirement Planning, Life Insurance and Annuities, and works with families and business owners to assist them in building their Financial Freedom. Her personal goal is to become a lifetime resource for each and every client. She is a Registered Representative and Investment Adviser Representative of Equity Services, Inc and offers securities in New York and Florida.

Dr. Richard Bonati, owner of Bonati Dental in Nesconset, New York. Dr. Bonati is one of only a few dentists on Long Island offering advanced dental services for his patients. Dr. Bonati graduated from SUNY Stony Brook with a Bachelor's Degree with high honors and the President's Award for his combined artistic and academic successes. He later graduated Stony Brook School of Dental Medicine. Upon graduation, he practiced dentistry in New York City, later opening his first dental practice on Long Island in Smithtown, New York. He now practices in his state-of-the-art dental facility in Nesconset, New York. Dr. Bonati is a member of the ADA (American Dental Association), and has completed an Associate Fellowship in Laser Dentistry. He has had extensive training in Cerec Cadcam and Lumineers.

Ann Esposito, Teacher's Assistant, BOCES, Substance Abuse Counselor, St. Charles Hospital. More than 20 years assisting adolescents at juvenile detention, respite care, group homes for homeless teens, and residential & outpatient substance abuse treatment.

Stephen McGiff, Partner, McGiff & Halverson, LLP, Patchogue New York. Deputy Mayor, Patchogue Village, former, U.S. Army, 2nd Lieutenant, former, Kings County District Attorney, former.

Elisabeth McGuire, Executive Vice President, Sun Source Jewelry, NYC. A graduate of Providence College, Ms. McGuire is a former Patchogue Village Trustee and former member of the Patchogue Zoning Board of Appeals.

Marty McIndoe, Deacon, St. Frances DeSales, Patchogue, retired Suffolk County probation officer, retired US Army Sergeant.

Bruce Silva, Executive Vice President, Continental Home Loans. Melville, NY.